I'm in love with the
Taste of Home
website. I've been stealing recipes off of their site and have LOVED every single one. Plus, they send me a daily recipe to my phone! How great is this? Go to the grocery store, pull up the recipe, and wa-la!
I saw these tasty sandwiches the other week and cannot wait to make them. Super easy and delicious!
Cheddar French Dip Sandwiches!
Ingredients
1/4 cup

butter, cubed

2 garlic cloves, minced

4 ciabatta rolls, split

1 cup

(4 ounces) shredded cheddar cheese

1 pound

thinly sliced roast beef

1 can

(14-1/2 ounces) beef broth
Directions
In a small skillet, melt butter. Add garlic; saute for 1 minute. Place rolls on a baking sheet; brush cut sides with garlic butter. Sprinkle with cheese. Broil 3-4 in. from the heat for 2-3 minutes or until cheese is melted.
In a large saucepan, combine beef and broth; heat through. Using tongs or a slotted spoon, place beef on rolls. Serve sandwiches with remaining broth for dipping.
Mmmmm, enjoy!!!!!!
Cheddar French Dip Sandwiches Recipe

4 Servings

15
5
20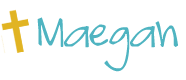 Cheddar French Dip Sandwiches Recipe