As I get older myself, certain milestones that I thought were old, are SO not. Take for instance, 30. Thought this was super old when I was litttle, but now that I'm turning 30 this year, it's not old at all! hehe
We celebrate my momma everyday, but this past weekend we celebrated a lil' more. :) For the night before her birthday she chose Guiseppe's for dinner and I made her a couple new desserts from Pinterest. On Saturday we went to Windy Corner Market, got pedicures, and ate Jet's for dinner! We LOVE their wings and pizza! Mom and I even squeezed in a trip to Buy Buy Baby. Totally not a chore...we love that place!
Getting ready with Mommy for BeeBee's special dinner!
Stud Muffin with Mommy's glasses :)
Happy Birthday Mom!
Daddy loves to play with me!
Watching Momma open gifts!
:)
Lemon Raspberry Mini Cheesecakes!
:) Mom, you're lucky there wasn't 55!
Birthday lunch at Windy Corner! It was packed!
Collins' first time using his throw away placemats!
Another dessert! Smore's Pie. SO YUMMY!
A few pics from the past week!
Sitting up in the tub all by himself! Goodbye bathseat! He was crawling around!
This is the life!
Big eater!! LOVES food!
My friend Nicole came over to play!!
LOVES our offering envelopes!
Trent helping me with Collins' first birthday invites!!!
Went in to cover him back up with the blanket and about died when I saw this!
LOVES books and puzzles!
Collins gives kisses all the time now!!! ....even to the cat!
HE is SO his daddy!
Today's a hard day. :( Trent is in Mississippi for business and it's his birthday! We looked at flights so I could travel with, but they were too expensive. I think what I am most bummed about is that I can't kiss him and give him a HUGE hug on his birthday. And my heart breaks that he doesn't get a sloppy kiss from Collins on his special day! On his birthdays I always decorate the house with crazy streamers and balloons and this year it will just have to wait! That's ok. I'm coming to realize that it doesn't matter when you celebrate....it's just hard! I miss him. We miss him.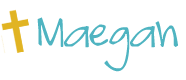 We will celebrate this weekend and still have a blast. Collins is 11 months today too! How special! I will post pics soon!! :)